Back
Niles Auriel System Helps South Africa Restaurant Stand Out with Personalized Music
The Navaho Spur in Brackenfell features multi-zone audio and live performances after a complete AV overhaul.
CARLSBAD, CALIFORNIA – At Spur Steak Ranches, a South African chain of franchised western-style steakhouses, guests come for the great food and the festive atmosphere. Now at one of the newest Steak Ranches, the Navaho Spur location in the Brackenfell suburb of Cape Town, one owner has set his restaurant apart from the competition by installing a new AV system with multi-room audio from Niles, a stage and live sound system, and the ability to play any customer's favorite song on command in only their section of the restaurant.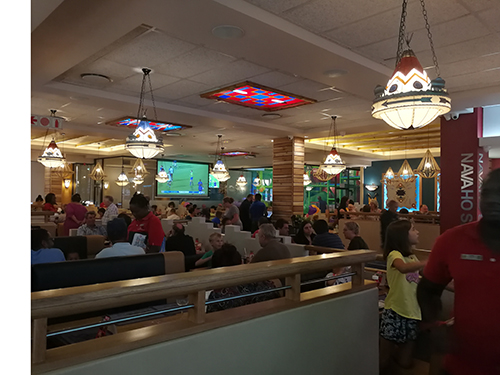 According to Johann Mouton of Cape Town technology integration firm Audio Visual Developments, the owner had recently installed new video solutions and came to him asking what he needed "to be the first Spur location with a stage for a one-man band." He also wanted the ability to walk up to a customer, ask what their favorite song is, and play it right on the spot from his phone through that area's audio zone. And with those requests, a top-to-bottom audio overhaul was underway.
"This client saw an opportunity to offer his customers something new and fun, a bit different from other local restaurants," Mouton said. "One thing he made clear was that he wanted instant, complete control over the entire audio system, with the ability to play different music in different areas, including the live microphones. I knew with the Niles Auriel system ww could provide the zoned system he wanted, and also tie in live sound equipment for the fully interactive effect."
Now with the Niles Auriel controller, the owner has fast, total control over six audio zones, a dozen in-ceiling speakers, multiple content sources and a live sound system that hosted its first live performance last Spring. The owner can access the audio system through a mobile app, and several employees have limited access through a wall-mounted touchscreen.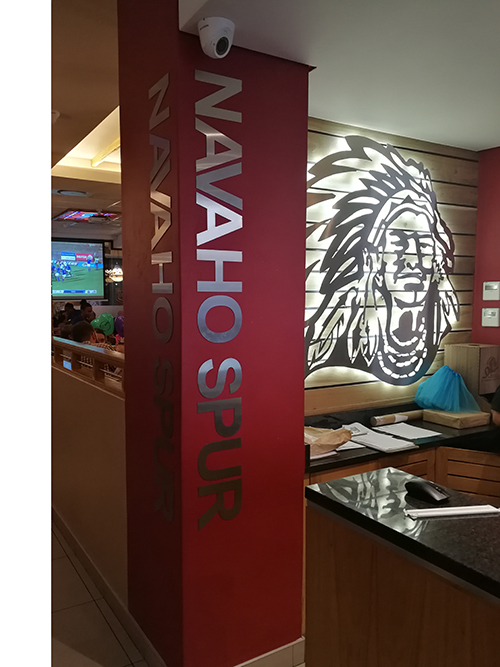 "The multi-zone control was very important too," Mouton added, "because the restaurant has front and back areas, and the owner wanted to be able to separate the front area from the live music, which is in the back. This way guests who come in for a quick bite or drink in a traditional Spur environment aren't forced to take part in a live music performance, but can easily walk back if they choose. The audio zones basically let him create completely different environments in different parts of the restaurant."
Giving only the owner mobile access means that when he is on site, he can play the host role, popping in and giving guests an exciting change of pace by taking requests and playing different songs throughout the restaurant. The wall-mounted touch screen ensures that staff has control of the system, and also acts as the main control point when the owner is not on site.
The sound system came out so well that the owner has asked Mouton to install Niles audio products at two other restaurants he plans to open over the next year.
"I love seeing the client's face when he pulls out his iPhone to show customers how quickly he can change the restaurant's environment with music," Mouton said. "It makes him happy, it makes the customers happy, and it's a great entry into control technology as he moves to open more restaurants throughout Cape Town and across South Africa."
Audio content sources at The Navaho Spur Steak Ranch currently include live TV audio for rugby broadcasts, streaming music accounts, an Apple Airport Express, and two Shure SM-58 microphones on the stage. The live sound system also includes a Yamaha mixing desk and multiple big-screen TVs and projectors.
Audio Visual Developments worked with ELAN Systems South Africa for Niles and related gear in the project.
About ELAN Systems SA
ELAN Systems SA is a specialist importer and distributor of audio-visual, automation and control systems for residential and commercial applications. They are one of the leading technology distributors in the field, providing a wide range of products and solutions. For more information, visit elansystems.co.za.
About Niles
Niles® is synonymous with premier whole home audio solutions. For four decades, Niles has delivered innovative products that enable easy access to advanced home entertainment – both indoors and outdoors.
About Nice North America
Nice North America LLC is a global leader in smart connected devices and systems for residential, security, access control, and digital health markets. NSC and its partners have deployed more than 4 million connected systems and over 25 million security and home control sensors and peripherals. Through its family of brands including 2GIG®, ELAN®, GoControl®, Linear®, Mighty Mule® and Numera®, NSC designs solutions for security dealers, technology integrators, national telecoms, big box retailers, OEM partners, service providers, and consumers. Headquartered in Carlsbad, California, NSC has over 50 years of innovation and is dedicated to addressing the lifestyle and business needs of millions of customers every day. For further information, visit nortekcontrol.com.
Back