Music and sound build the soundtrack for the home. Niles delivers solutions that redefine how you experience audio: Home theater. Multi-room audio. Outdoor living spaces.
Application-Specific Design
It may sound simple, but it's a simple idea that works. Every installation type has its own set of requirements, and the design that works for one application, isn't necessarily right for others. At Niles, we focus on how each product will be used and what role it plays in the overall system. This purpose and role guides our design for every product we make, so you can always count on every Niles product you choose.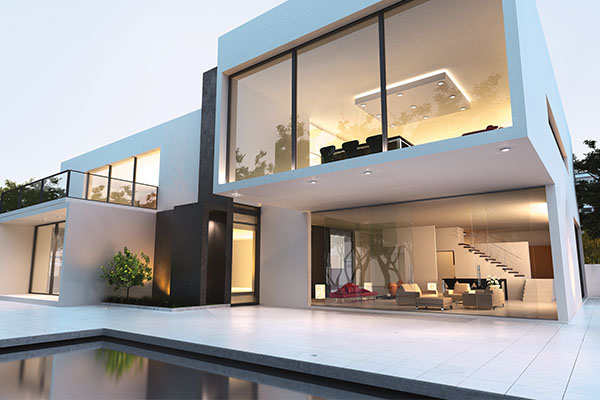 Indoor Applications
From basic background listening to multi-room systems, you can be assured that there is always a Niles speaker to match your needs. Whether you require in-wall or in-ceiling, shallow depth or 4" options, or ultra-compact subwoofers, Niles has a quality solution to exceed your audio expectations. Examples include ultra-low-profile round and square grilles for designer-friendly retrofits and rear-wave-enclosures to reduce sound transfer to adjacent rooms. And they all begin with full-bodied Niles sound.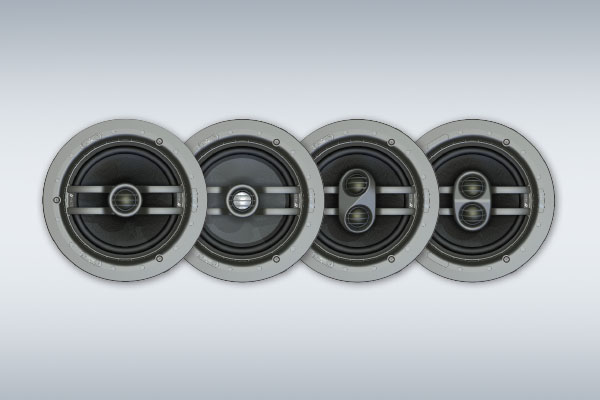 Home Theater Applications
Home Theater is an essential addition to your home experience, and building a surround sound environment has never been easier. Directed Soundfield™ speakers are particularly well-suited for Home Theater because of their ability to focus the sound towards the listeners from above. Choose any of our 7" or 8" PR or HD models for your Left/Center/Right channels. Each LCR has features to enhance the sound for the position they are in. Then add any FX speaker to complete the ambiance portion of your system. And our in-wall models are equally engineered to address specific application requirements and performance characteristics. Niles has the right loudspeaker for any theater system you can imagine.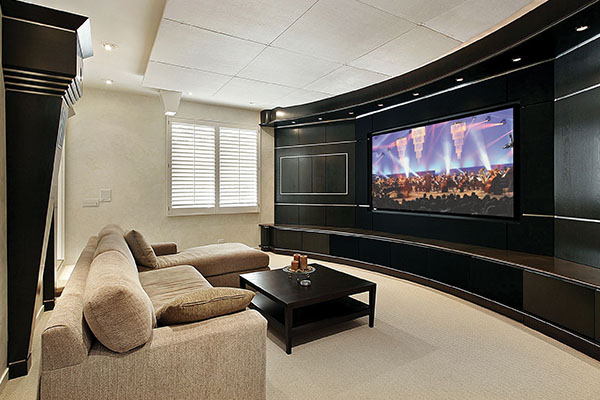 Amplification
Niles Systems Integration Amplifiers® are renowned for delivering superb sound and impeccable reliability. This powerful line consists of a 16-channel, 12-channel and three 2-channel models covering the gamut of configurations, power requirements and price points. With installer-friendly features including the web-browser configuration on the 16-channel model, high output/bridgeable mode, and BusMatrix Selector™, the line offers solutions for every installation. From a single zone or an entire home, there's a Niles Systems Integration Amplifier for the job.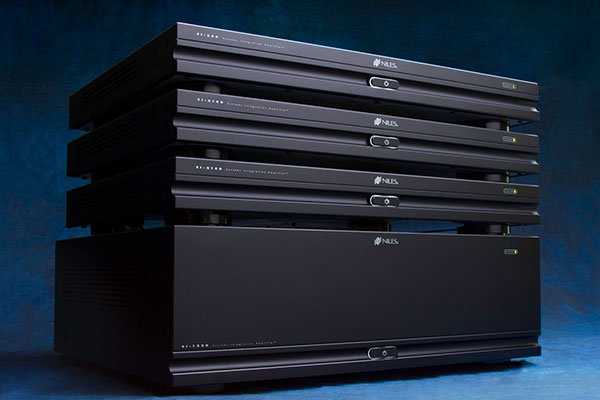 The Niles Advantage
Ideal Listening: Patented Directed Soundfield™ technology directs the sound to the listening area, regardless of where the loudspeakers are installed.
Unobtrusive Appearance: Rustproof and paintable MicroThin™ loudspeaker grilles mount flush to the ceiling or wall to seamlessly blend with the room's décor.
Superb Sound Quality: IMPACT (Improved Aluminum Ceramic Technology) woofers and tweeters and other advanced materials ensure superb sound resolution.
Higher Output, Lower Distortion: Precision crossover networks, copper shorting caps, and Kapton voice coil formers easily handle the demands of digital music and home theater.
Install with Confidence: Patented, spring-tensioned mounting clamps simplify installation and compensate for expanding and contracting mounting surfaces.