The Niles name is synonymous with premier whole home audio solutions. For nearly four decades, Niles has delivered innovative products that enable simple and easy access to home entertainment, and we are now creating audio solutions that seamlessly integrate with lighting and climate control.
---
Niles History of Innovation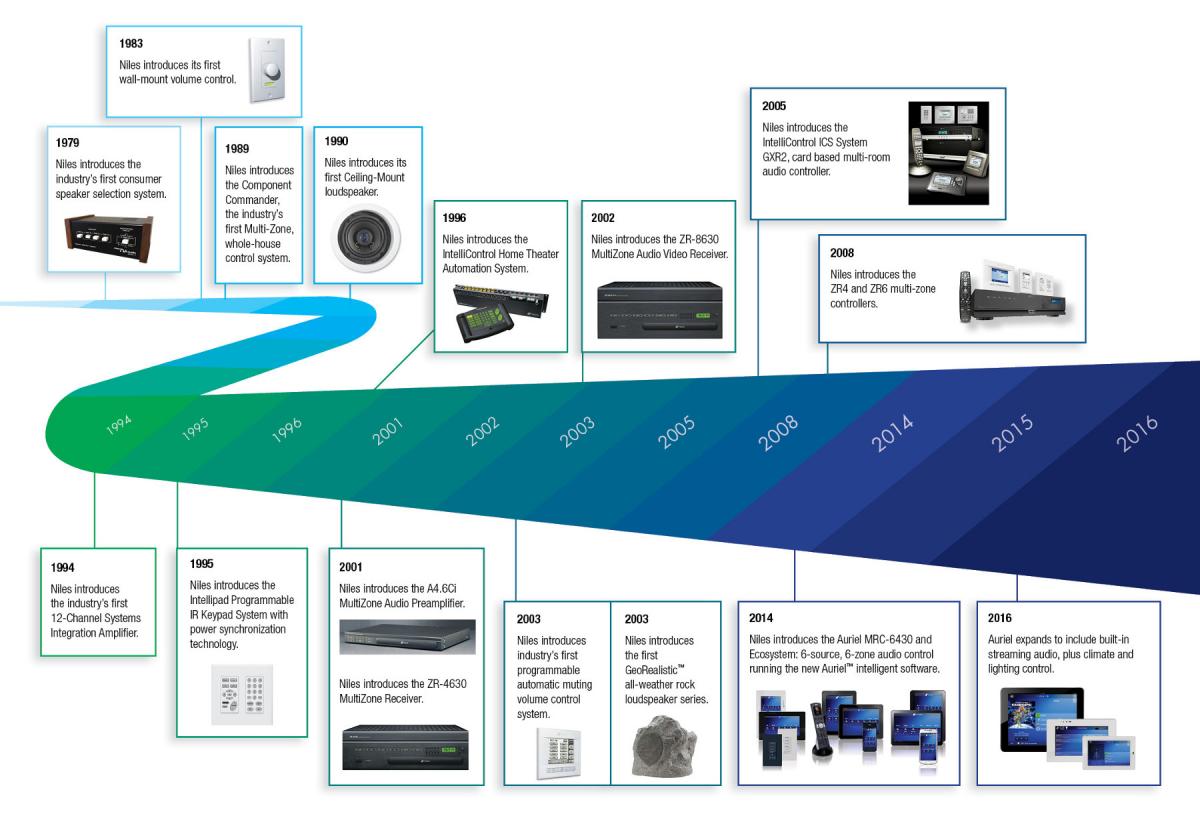 Niles products enable custom integrators to design and install systems that deliver truly exceptional entertainment solutions for customers.
Nice North America LLC (Nice) is a global leader in smart connected devices and systems for residential, security, access control, and digital health markets. Nice and its partners have deployed more than 4 million connected systems and over 25 million security and home control sensors and peripherals. Through its family of brands including 2GIG®, ELAN®, GoControl®, Linear®, Mighty Mule®, Numera®, SpeakerCraft®, Gefen®, Niles®, IntelliVision®, Panamax®, Proficient®, Furman®, Sunfire® and Xantech®. Nice designs solutions for national telecoms, big box retailers, OEM partners, service providers, security dealers, technology integrators and consumers.
Headquartered in Carlsbad, California, Nice North America has over 50 years of innovation and is dedicated to addressing the lifestyle and business needs of millions of customers every day. For further information, visit https://na.niceforyou.com.
The Dealers who sell and install Niles and other Nice products are our key partners in delivering best-in-class customer solutions. Our ongoing commitment is to delight them with exceptional customer service, innovative products and market-leading programs so that together we can deliver solutions to improve the lives and businesses of all Niles customers.