Weatherproof Stereo Volume Control w/Select. Impedance; Enclosure and Face - Gray
Weatherproof Stereo Volume Control w/Select. Impedance; Enclosure and Face - Gray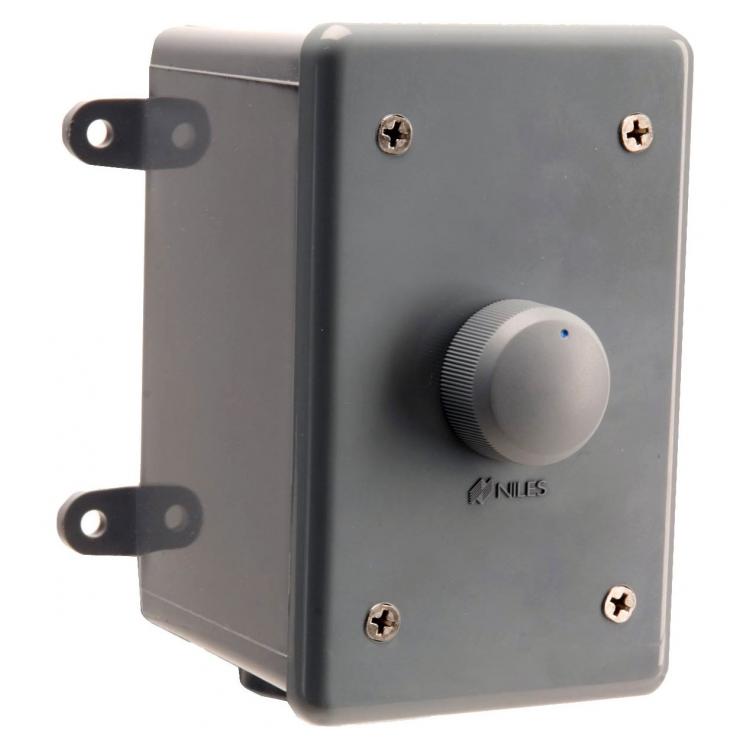 Niles Audio WVC100E | FG00965
Weatherproof Stereo Volume Control with Selectable Impedance Magnification.
Standard faceplate Individually boxed.
Niles Audio WVC100E | FG00965
Features at a Glance
Power handling: 100 watts per channel RMS, 200 watts peak.
Selectable impedance magnifying 1X, 2X, 4X, 8X.
12-step control, 54dB maximum attenuation.
Removable screwless connectors accommodate up to 14-gauge wire.
Pop-free switching between all steps.
Recommended for use with Niles VCS HUB 8 speaker distribution hub.
UL listed to comply with local building codes.
Surface-mounts on a wall or mounts directly on a 3/4" PVC conduit.
Niles Audio WVC100E | FG00965
Specifications
General

Dimensions

3" wide x 4-3/4" high x 3" deep
Shipping Info

Length

8.1 (Inches)

Width

5.3 (Inches)

Height

6.4 (Inches)

Weight

2.3 (Lbs)

Unit of Measure

Each

UPC

760514009653

Master Pack Qty

6

Includes PVC 1-gang enclosure and stainless steel hardware
Niles Audio WVC100E | FG00965
Warranty
10 year limited warranty.